Field Sports
Shooting at our neighbouring estate ...an Option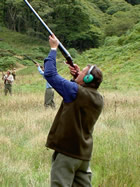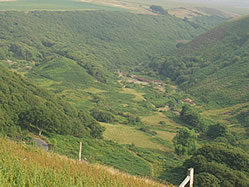 Lillycombe estate in the heart of Exmoor is run by manager/headkeeper John Bristow, ably assisted by beatkeepers Martin Bristow and Gary Adams. They shoot partridges early, both exclusively and as part of mixed days, moving primarily to pheasants as the season progresses. There are seven valleys on the estate, which allows great flexibility in terms of choice of drives, based on weather conditions. The 29 partridge and pheasant drives are tall, with Pitt, Dry Bridges and Up About as the "signature" drives. The aim, says Lady Lytton, is for "the kind of day guns would lay on for their best friends if they owned the estate". Lunch is in Lillycombe House.
2017
'Lillycombe will change hands next season' more news soon!
Enquiries please email lillycombe@dextragroup.co.uk
Roxtons Shooting

Roxtons Shooting - For over 40 years, Roxtons have specialised in organising and developing the best pheasant and partridge shooting opportunities in the UK and abroad. Their reputation has been built on offering first-hand knowledge of the sport and its destinations, added to an attention to detail that dispels worries about where and when to go. Their renowned Miltons shoot is 30 minutes away and another fantastic shoot, Wellshead, is 15 minutes away from us.
Further Activities
For further information on what to do in Exmoor, please click on the links below:
www.LyntonandLynmouthScene.co.uk

www.visit-exmoor.co.uk/coleridge-way/coleridge-way-home-page